SERVICES -

+ Brand Strategy & Identity
+ Packaging Design
+ Photography
+ Shopify Design & Development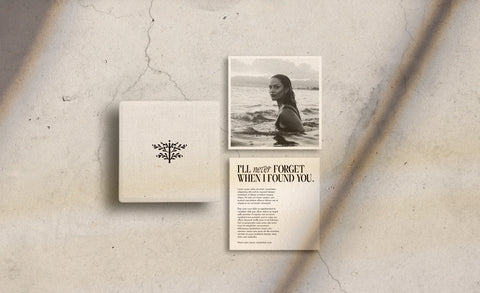 WE OFFER HOLISTIC EXPERIENCES
one studio, immersed in your brand, executing the full vision from start to finish.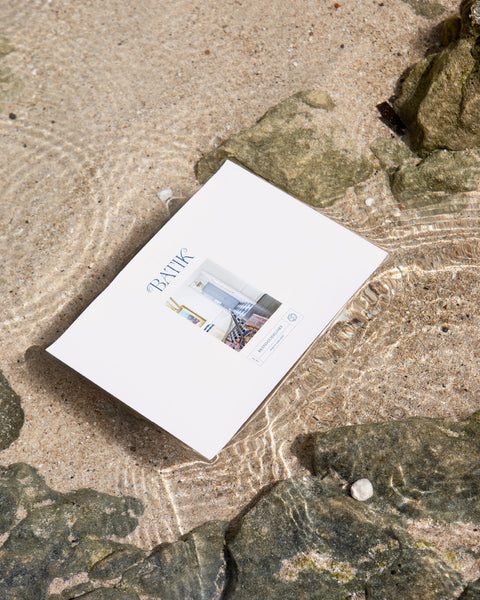 BRAND STRATEGY & IDENTITY
Conceptualizing the direction for your brand and building out the foundational assets to create a platform for growth - something we work through for both new businesses and existing businesses looking to rebrand.
Positioning & Strategy -
mission, values, personality, voice, audience, ideal customer, pain points, desires, solutions, core emotions

Identity Design -
mood board, color palette, typography hierarchy, primary logo, secondary logo, submark, favicon, icons/illustrations, image direction, full brand guidelines
INQUIRE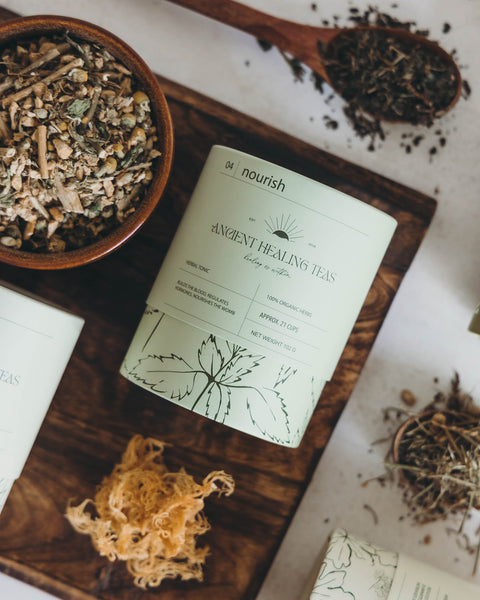 PACKAGING DESIGN
Bringing those foundational assets into tangible product design and an overall packaging experience. From product design to shipping/packing design to everything in between.
• Research & Strategy
• Experience Conception
• Materials Direction
• Product Design
• Packaging Design
INQUIRE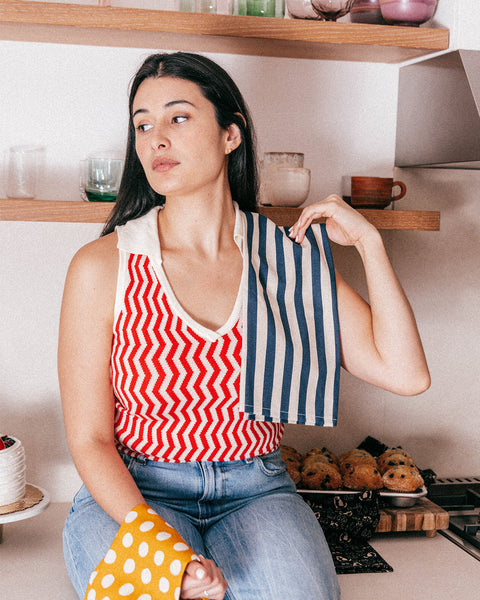 PHOTOGRAPHY
Photography is where it all comes together to create emotion through imagery and movement. We plan the entire shoot, thinking through images we'll need for the web design phase and images that'll capture your brand perfectly on social.
• Strategy & Shoot Planning
• Product Photography
• Styled Photography
• Modeled Photography
• Videography
INQUIRE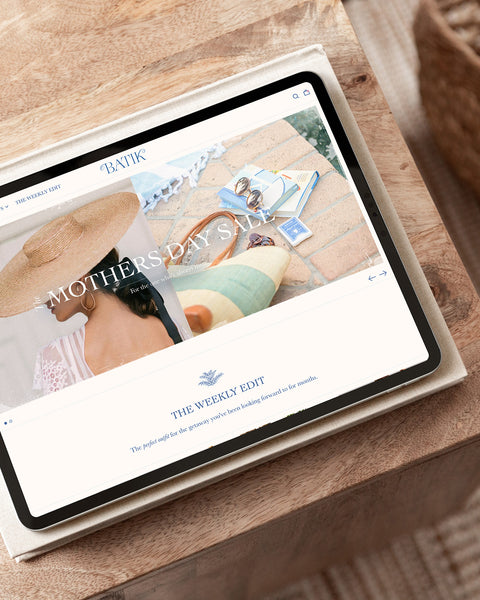 SHOPIFY DESIGN & DEVELOPMENT
Strategic design & development of your custom Shopify website to beautifully showcase your brand. Bringing in all of the details we created in the branding phase and the beautiful imagery and video we shot in the photography phase.
• Strategy & User Experience
• Custom Design
• Full Development
• App Integration
• Website Training
INQUIRE
OUR PROCESS
1. Onboarding
2. Discovery
3. Strategy
4. Design
5. First Look
6. Refinements
7. Deliverables
8. Next Steps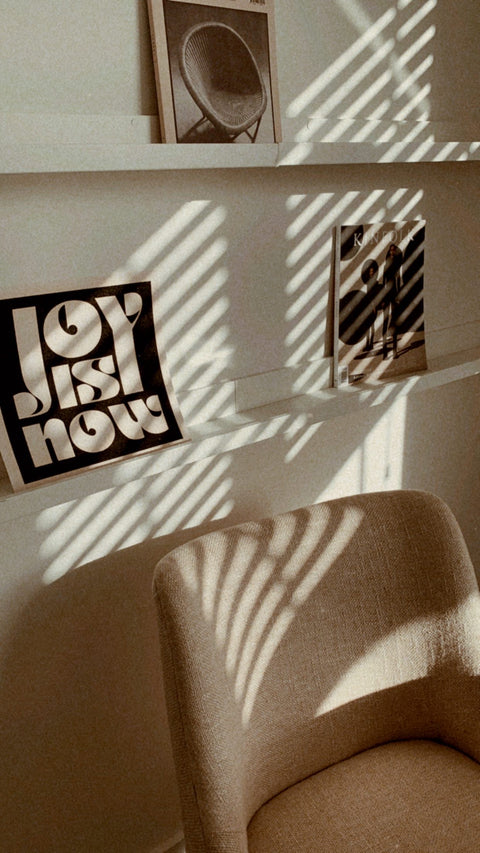 Once we've decided to work together, we'll kick things off by sending over a questionnaire, Pinterest board, and a link to schedule our discovery call.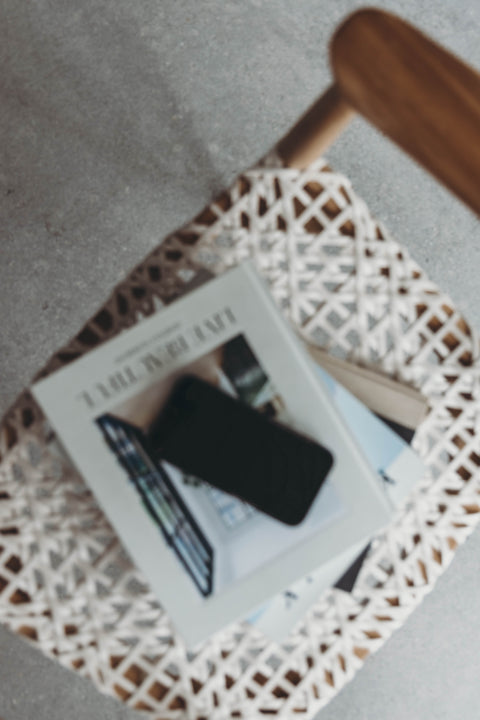 On our discovery call we'll get to know more about your business, your vision, and your goals - brainstorming ideas and creating a starting direction for your brand.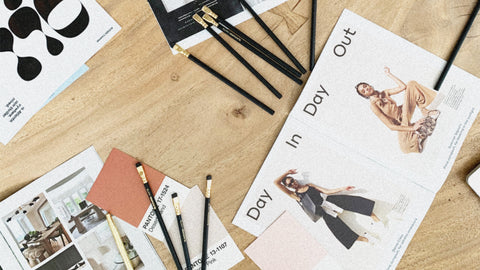 Now it's time for you to relax while we move into developing the strategy and foundation for your brand that will set the tone for the visual direction.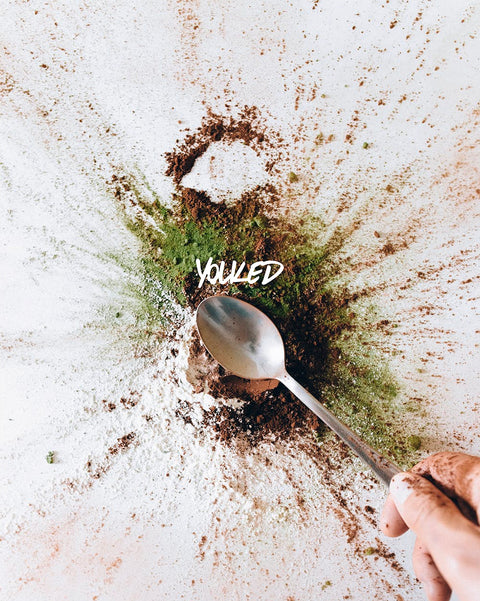 We'll work through multiple concepts on the backend, tossing any that aren't quite right, and keep perfecting until we land on THE look that aligns beautifully with your target audience and your vision for the company.
For your first look we'll send over your fully designed brand guidelines along with a screen share video talking through all of the thoughts and intention behind the designs.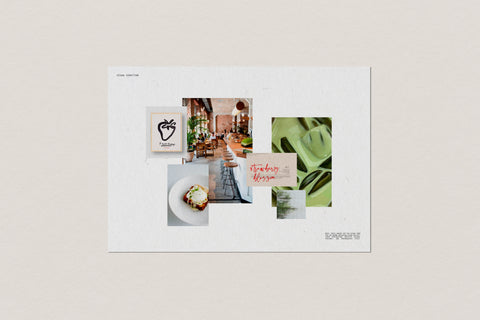 After your first look you'll have the chance to submit refinements you'd like to see made. If you're in love with everything (which happens with most clients!) you'll approve the design and we'll work on sending over your deliverables.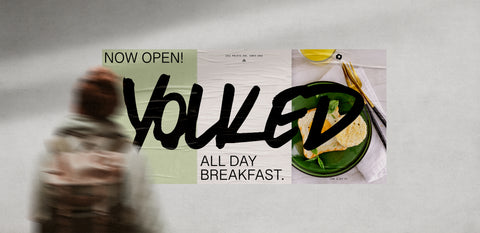 We'll export and organize your files into folders and share them with you through Dropbox so you can start implementing your new designs immediately.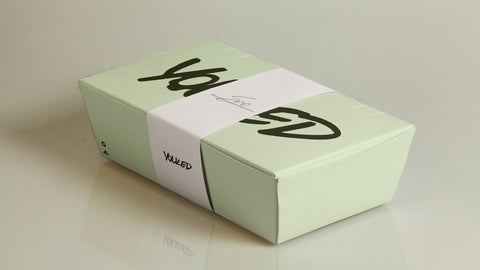 If we're working on packaging, photography, or web design together we'll move into the next steps for that phase and continue bringing your brand to life!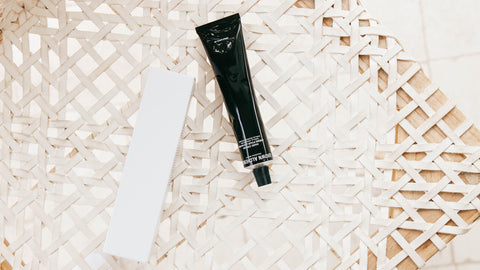 WHAT THEY'RE SAYING
"Kristen's design is truly AMAZING! She not only guided us in refreshing our branding, which was perfectly aligned with our vision, but she also completely redid our website and it's everything we wanted. She stayed organized, on time and was always extremely prompt to respond. I cannot speak enough good words about our experience!"
"Kristen proved invaluable in launching my business and as a bonus, I had so much fun working with her and look forward to staying in touch. I immediately felt that she was invested in me as a person, not just as a client and really took the time to get to know my values so that the branding would feel like a true reflection. All of her designs are completely original and her deliverables made it so easy to apply her designs to my website, social media, swag items, shopping bag, and so much more. I feel 100% confident and ready to open my store knowing that I have a professional suite of branding. I'm so grateful I chose to work with Kristen!"
"It's always wonderful to work with someone who truly understands the vision and helps bring it to life. Kristen's ability to take on a new project and excel in a new industry is a testament to her skills and versatility as a branding expert. It's important to have a strong brand in the restaurant business, as it helps to establish the unique identity of the establishment and sets it apart from others. Kristen created a well-designed brand, that has helped us to attract customers and build a loyal following. I'm glad that Kristen was able to deliver on our expectations and create a fantastic brand for our new restaurant."
"Kristen was amazing to work with from the very beginning. She helped us identify and flesh out our brand voice, provided a clear direction for us to implement changes, and developed an absolutely beautiful website to showcase our new brand. As someone who is not "tech-savvy", I was relieved that she was patient to answer my many questions and walk me through the project every step of the way. She turned a daunting obstacle into a wonderful opportunity for me to continue to grow the business in the direction I envisioned."
"I absolutely loved working with Kristen, and would HIGHLY recommend her services. She makes herself totally available to clients, communicates well, and is a crazy FAST worker. Her attention to detail is wonderful. She thought of things that I never would have, but also was incredibly open to my ideas, so it felt like a true collaboration. Any request I made, she did, and if it literally wasn't possible, she thought of a perfect solution. She was 100% worth the investment and I could not be happier I found her! I will be recommending her services to everyone I know."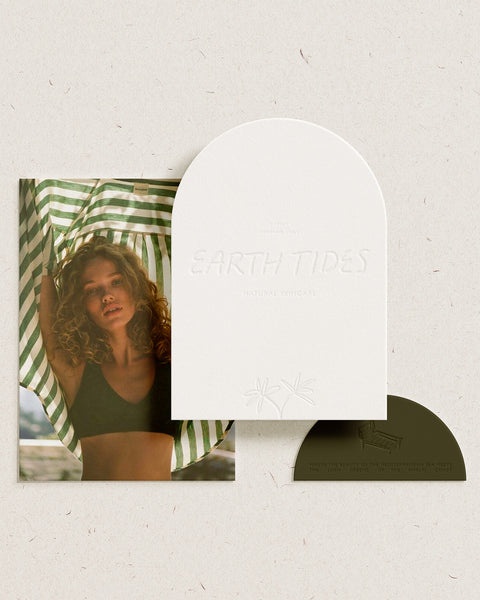 CLIENT SUCCESS STORIES
- Conversion rate increase of 97% after launch
- Launch day sales 6 x higher than an average day
- Online sales 7 times higher after launch
- Accepted into major U.S. retailers like Walmart and Forever 21
- Tripled their orders in one week of launch
INQUIRE
FAQS
How do we work with Studio Fulchi?
We thrive when we work on projects holistically - meaning brand, packaging, photography, and web. We'll always be on the lookout for brands that feel like that's something they want, so if that's you, reach out through our inquiry form here.
What if we already have branding or a logo? Can we work together on just a website?
If you already have a brand or logo and are looking to rebrand, we would love to work with you. We have an upcoming blog post on how we approach rebrands, ensuring we retain elements that may be familiar to your audience (look out for that in the near future!)

If you have a full set of formal brand guidelines from another design studio, the answer is - it depends. We typically only work with companies where we do full branding in-house, but we do make exceptions. Please send over your guidelines via email along with your inquiry form. If the brand guidelines are well-done and thorough, and provide the level of direction needed for us to execute the brand, we may be able to work together on other services without our studio working on your branding.

If you have a logo only, not full brand guidelines, and you're not looking to rebrand, the short answer is no, we won't be able to work together unless we build out your brand guidelines. We highly recommend having a formal set of brand guidelines to sustainably grow a cohesive, identifiable company. Remember, nothing destined for growth can be built on a shaky or half-finished foundation.
Can we work together on just photography?
It depends! If you already have a killer product (or it's soap, or something that doesn't need it's packaging to be photographed), then 100%, we'd love to see your product and see if we'd be a good fit. However, if your packaging is in need of an upgrade, we highly suggest starting with branding before photography.
What types of companies do you work with?
We work with product-based brands. We've run them ourselves, and deeply understand the nuances to help guide others.

We love working with any industry, especially dipping our toes into something new (that's where we thrive), but here are a few industries we've worked with quite a bit -

-boutiques
-skincare
-food/beverage
-jewelry

and here are a few we'd love to work with -

-wineries
-olive oil brands
-restaurants
-bed & breakfasts
-destination spots
Do you work with startups?
Absolutely! They're one of our favorite projects to work on. Let's jump in at the beginning and build out that brand foundation perfectly from the get-go.
What website platforms do you design on?
We work solely on Shopify. We're Shopify Experts after all - a title given by Shopify that takes an approval process and many criteria to earn!
How many design concepts do you present?
In order to produce a truly identifiable brand, we focus our energy on creating one full blown design concept for you. We work through multiple concepts on the backend, removing any that aren't quite the right fit, and narrow in on the one superior concept that will generate raving fans and create an easily identifiable brand.
What does the investment look like?
Each project is custom-tailored to you and your brand, so the project investment varies greatly. We always recommend hopping on a consultation call so we can chat through the details of your project and give you an accurate quote. Just fill out the form here.
How long will our project take?
Each project is custom, so the timelines vary greatly. After our consultation call we'll be able to draft up a more accurate timeline for your specific project. As an estimate, brand projects typically take 6-8 weeks from start to finish.