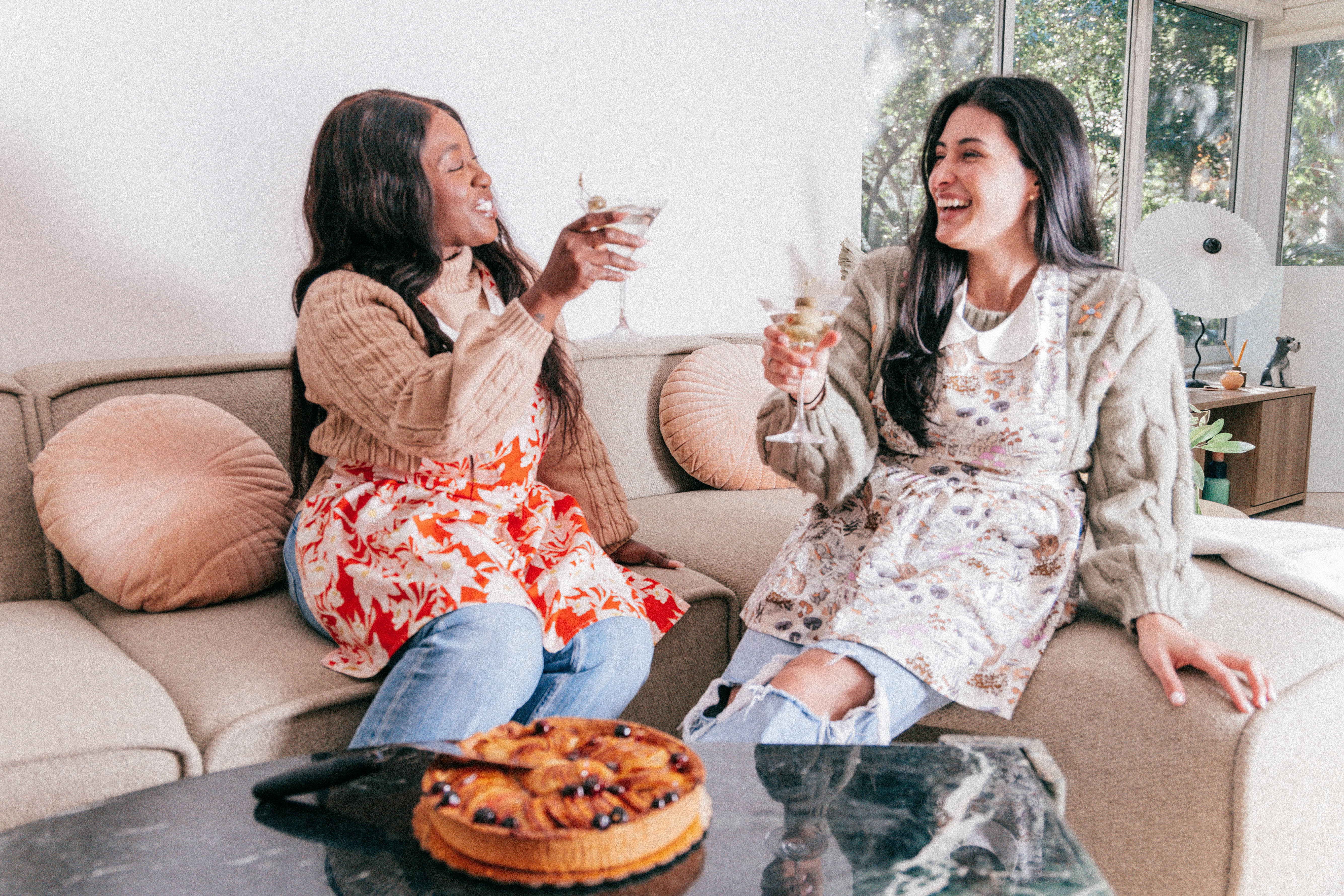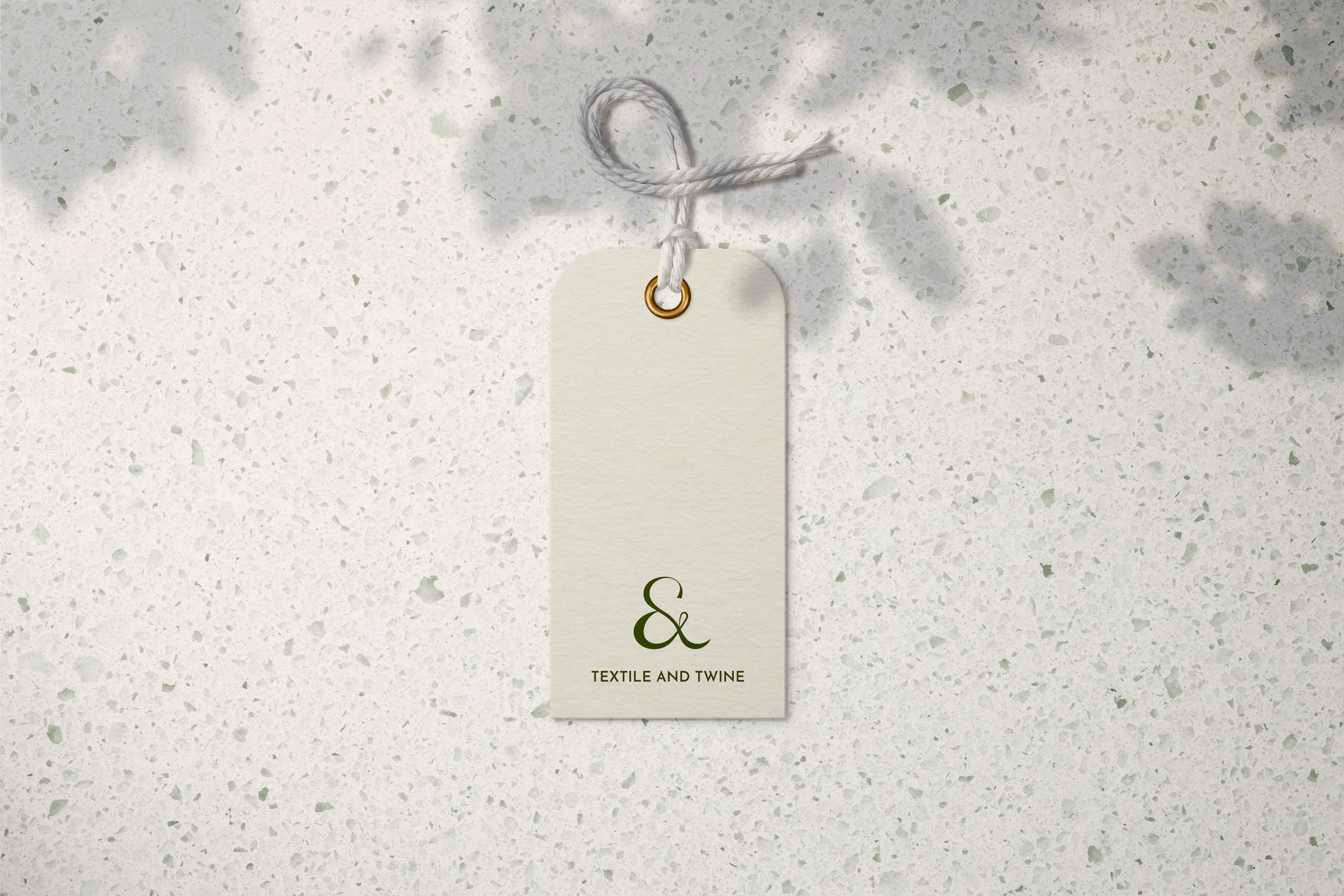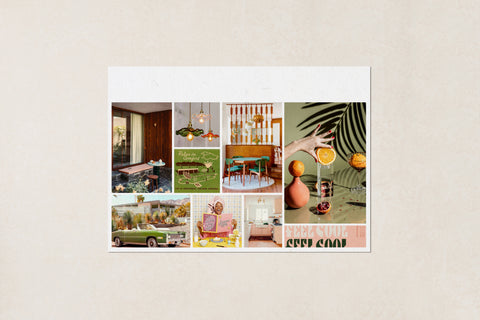 Studio Fulchi worked with Textile & Twine to develop a new brand identity to fit a more elevated aesthetic without losing the retro appeal.
We wanted it to feel current, and attractive to the modern-day woman while keeping the nostalgia that they've become known for. We designed with a neutral base for their color palette, adding darker pops of color to allow their bold, vibrant fabrics to shine through.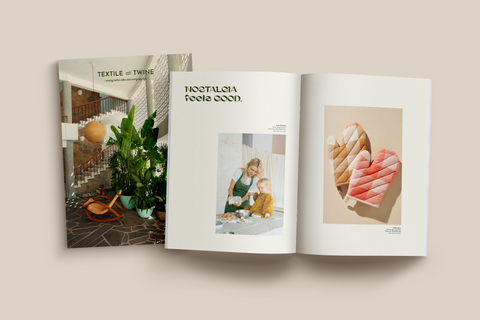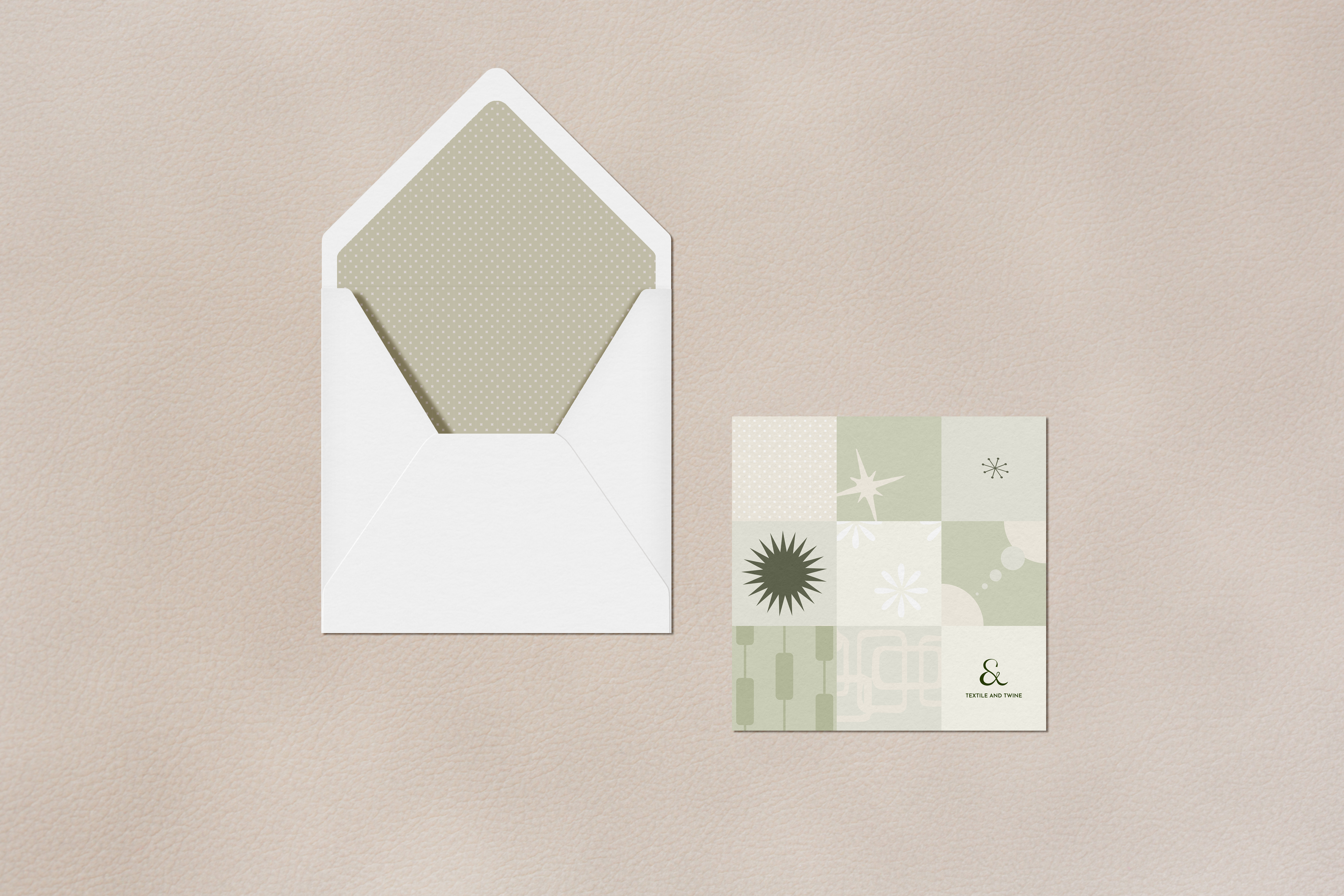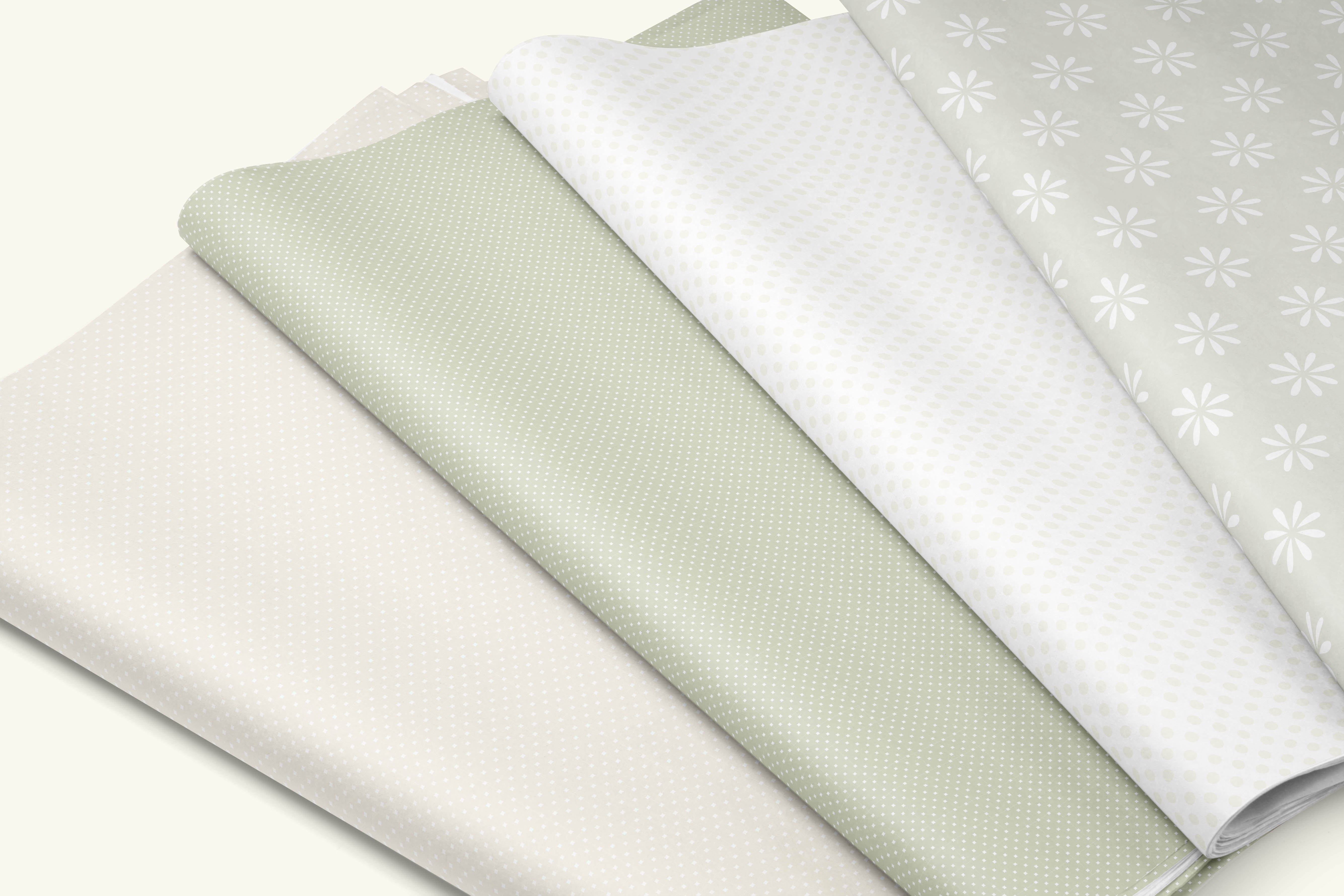 We designed multiple marks for their brand, with an emphasis on a custom ampersand designed just for them - merging 60s inspired design with personal touches like the eye of a needle and the incorporation of a bow (a signature element on their handmade aprons).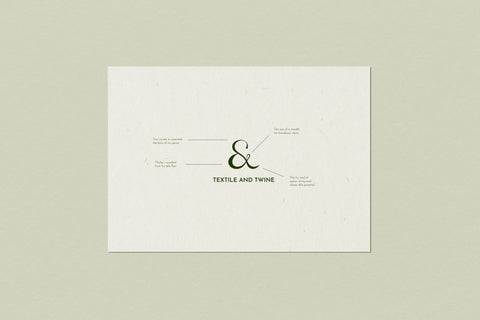 We carried the nostalgic feeling on through into their photoshoot. Styling a mom and daughter in the kitchen; baking, making memories, enjoying the moment - keeping it modern with the kitchen design, model styling, and prop usage.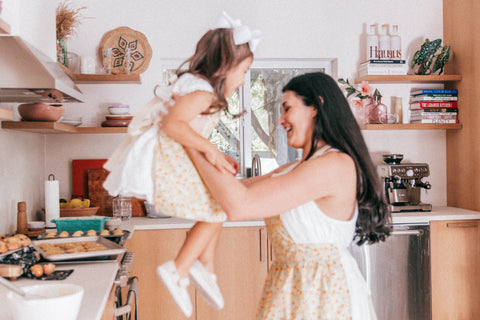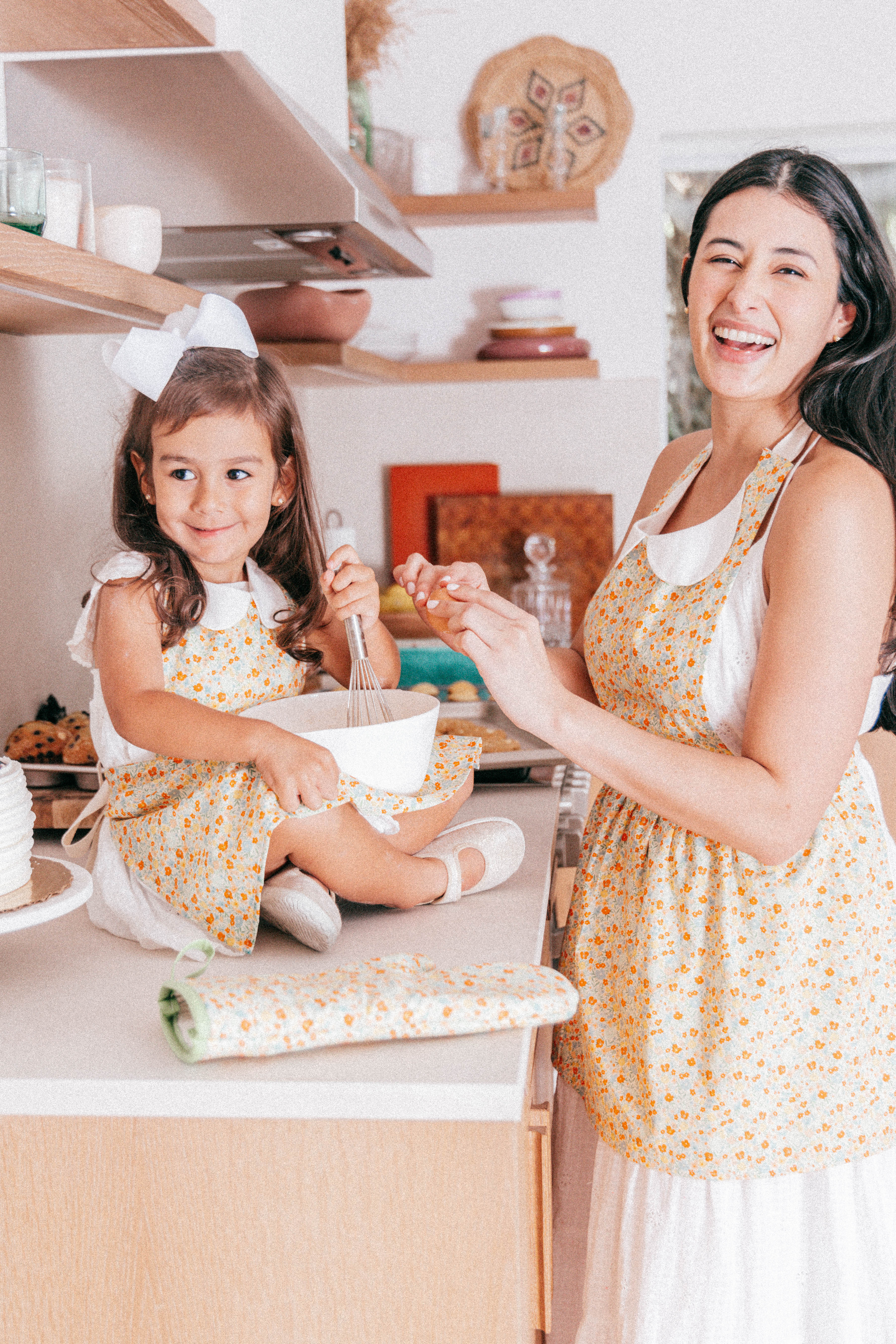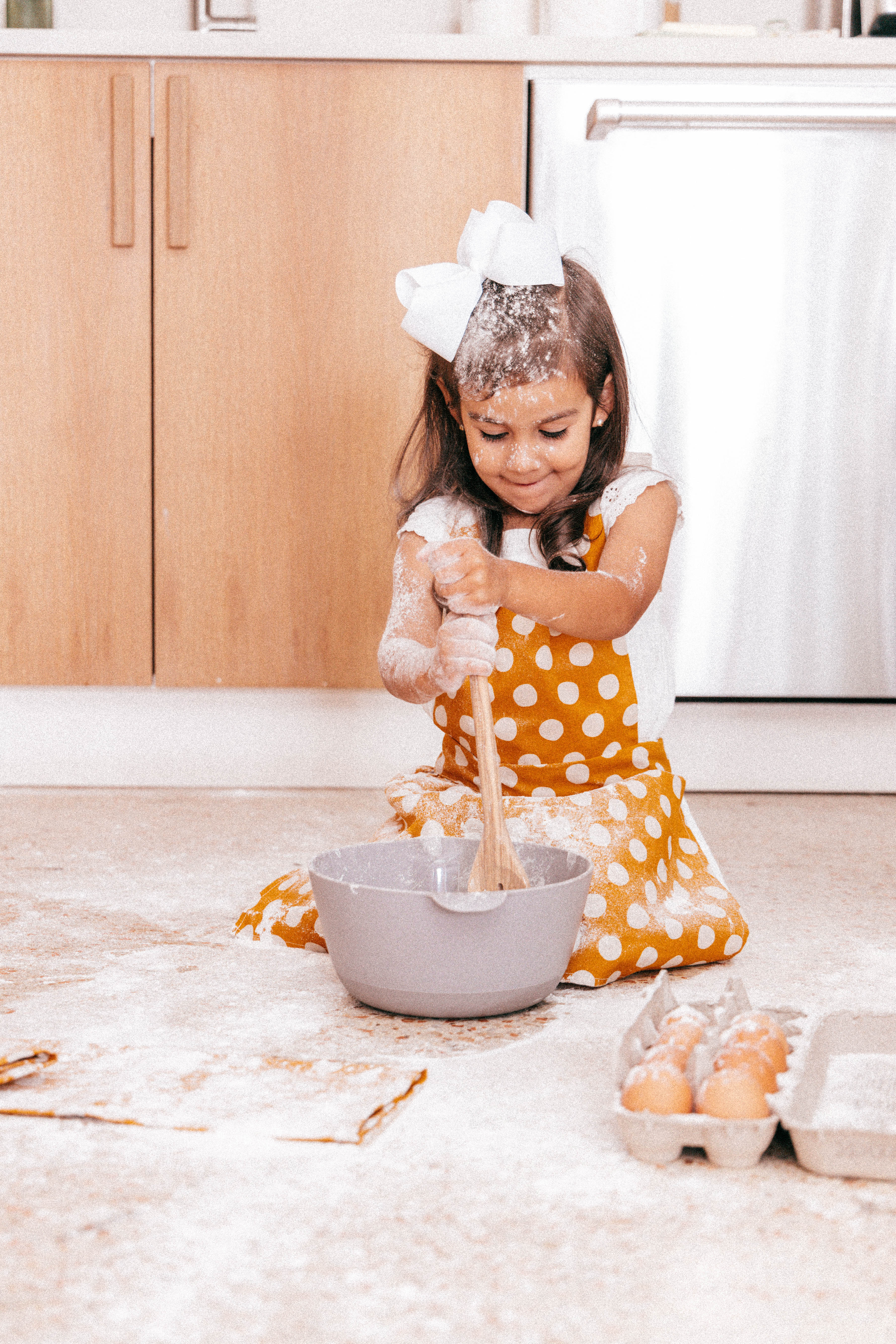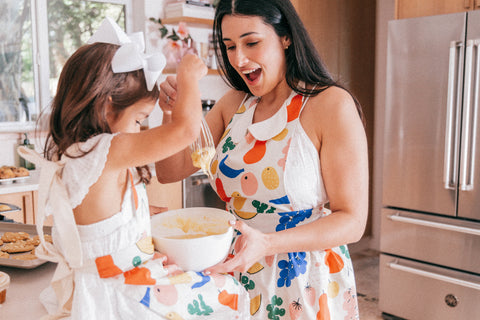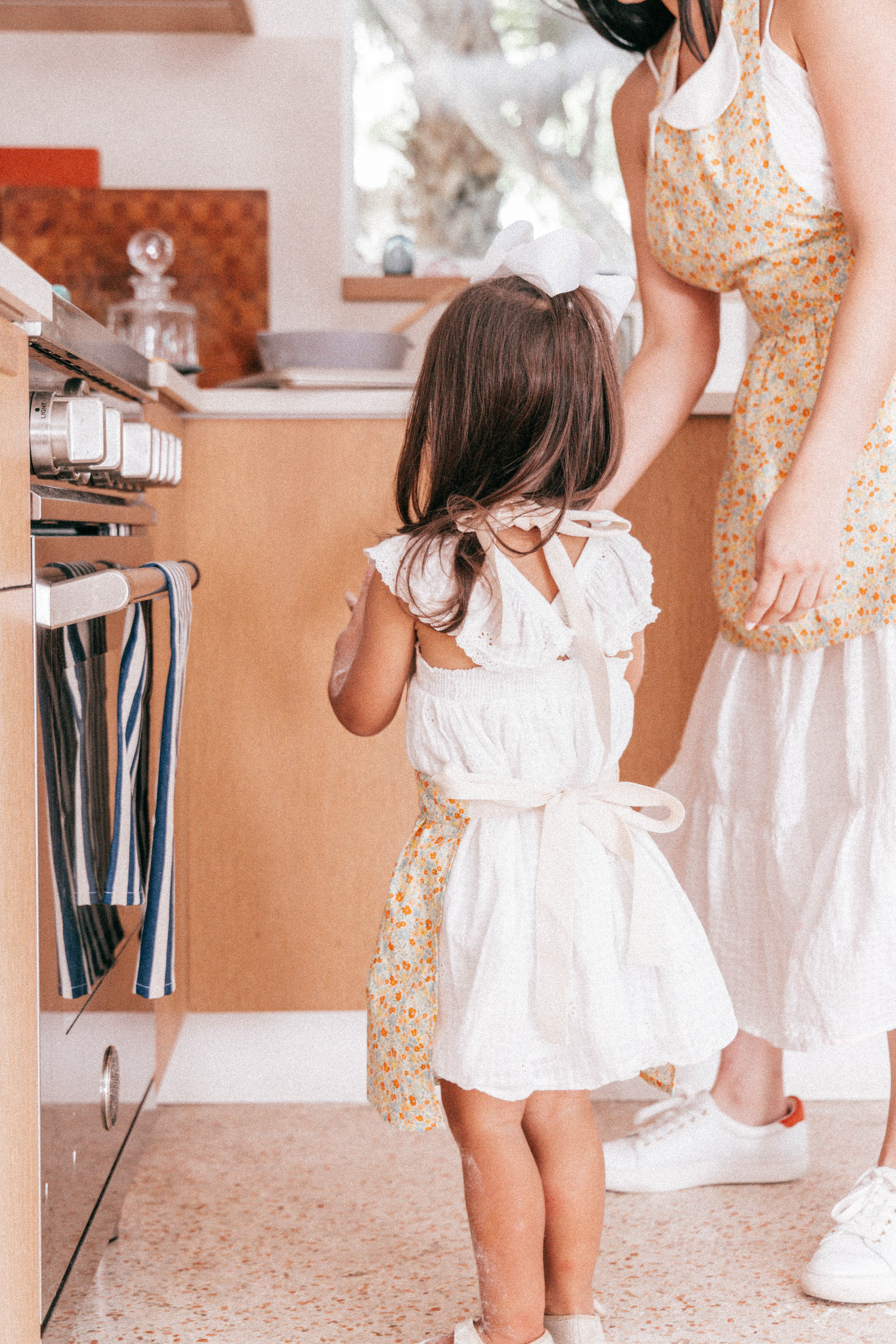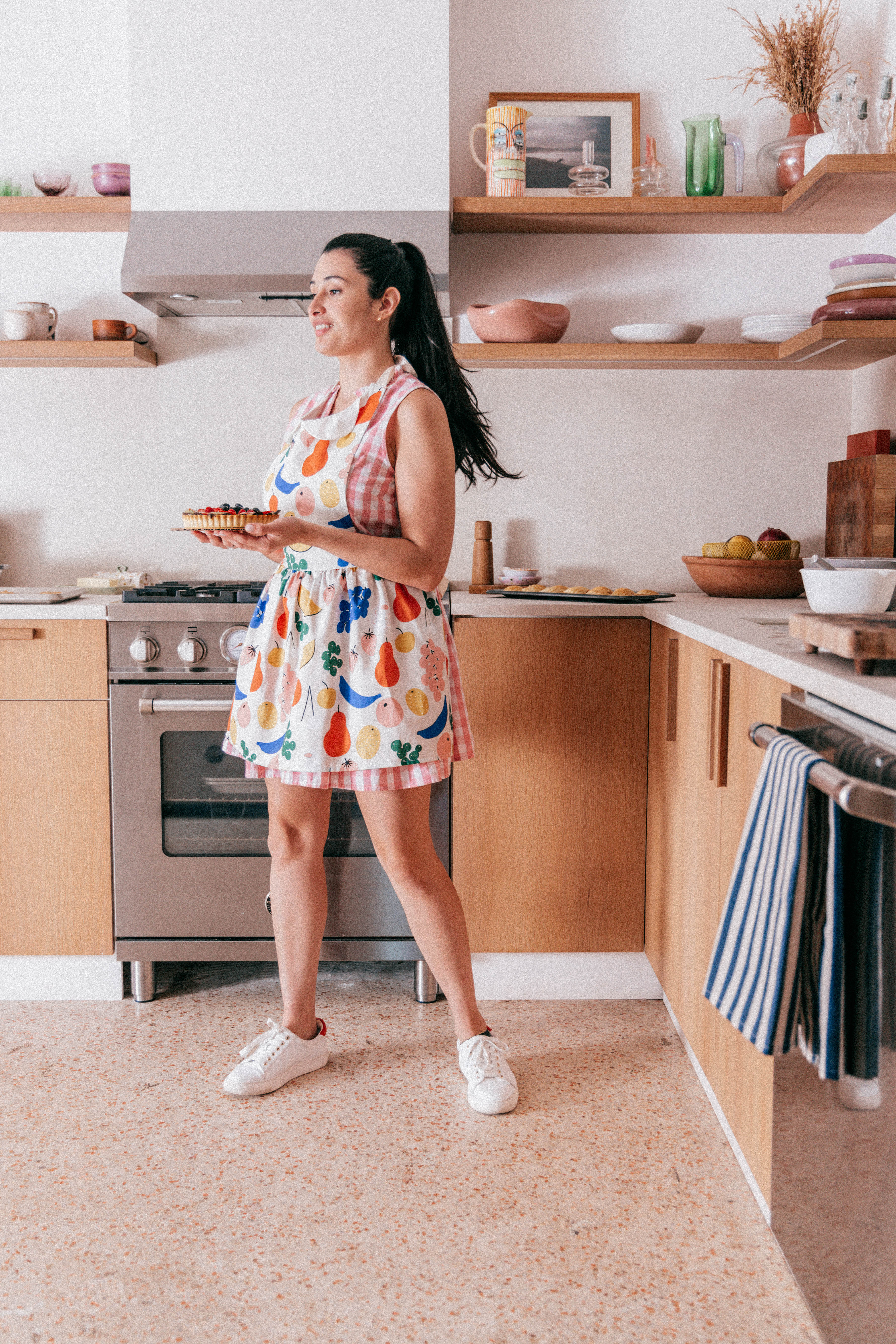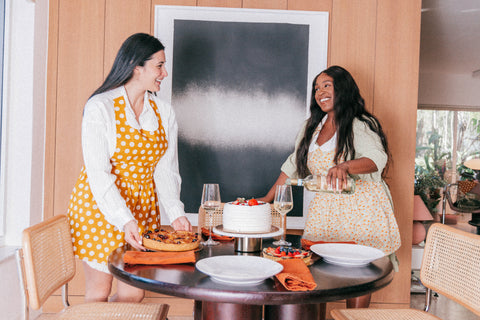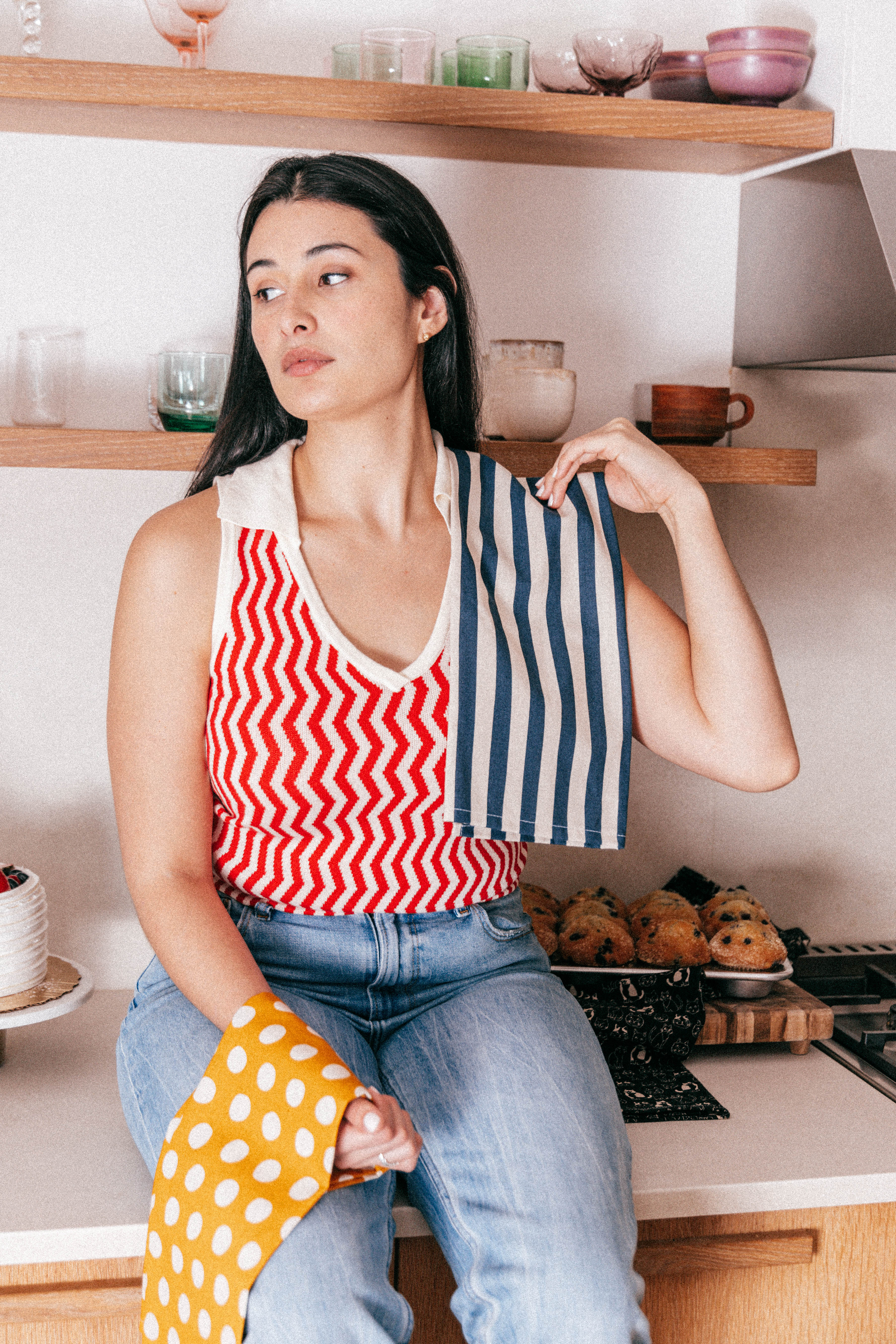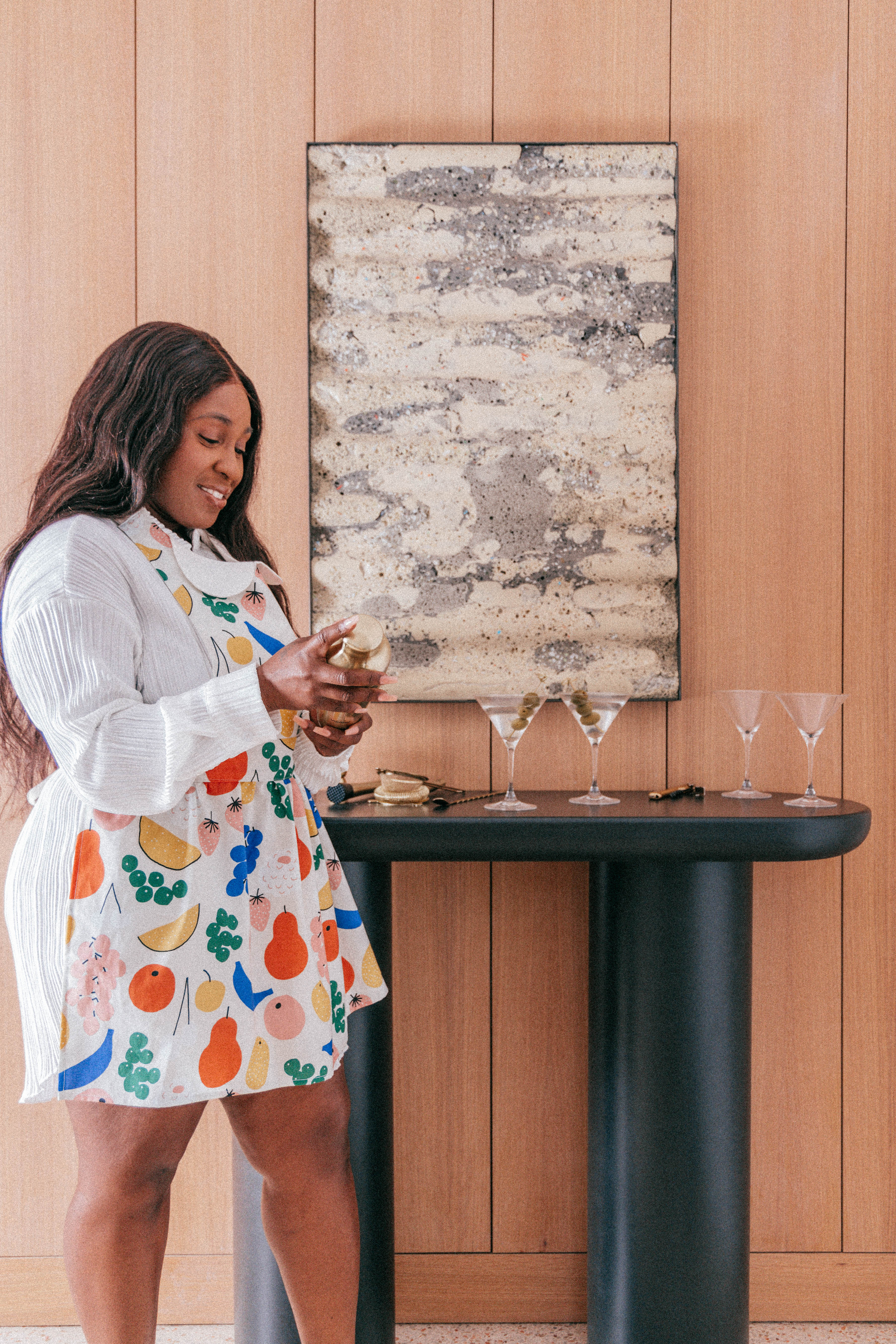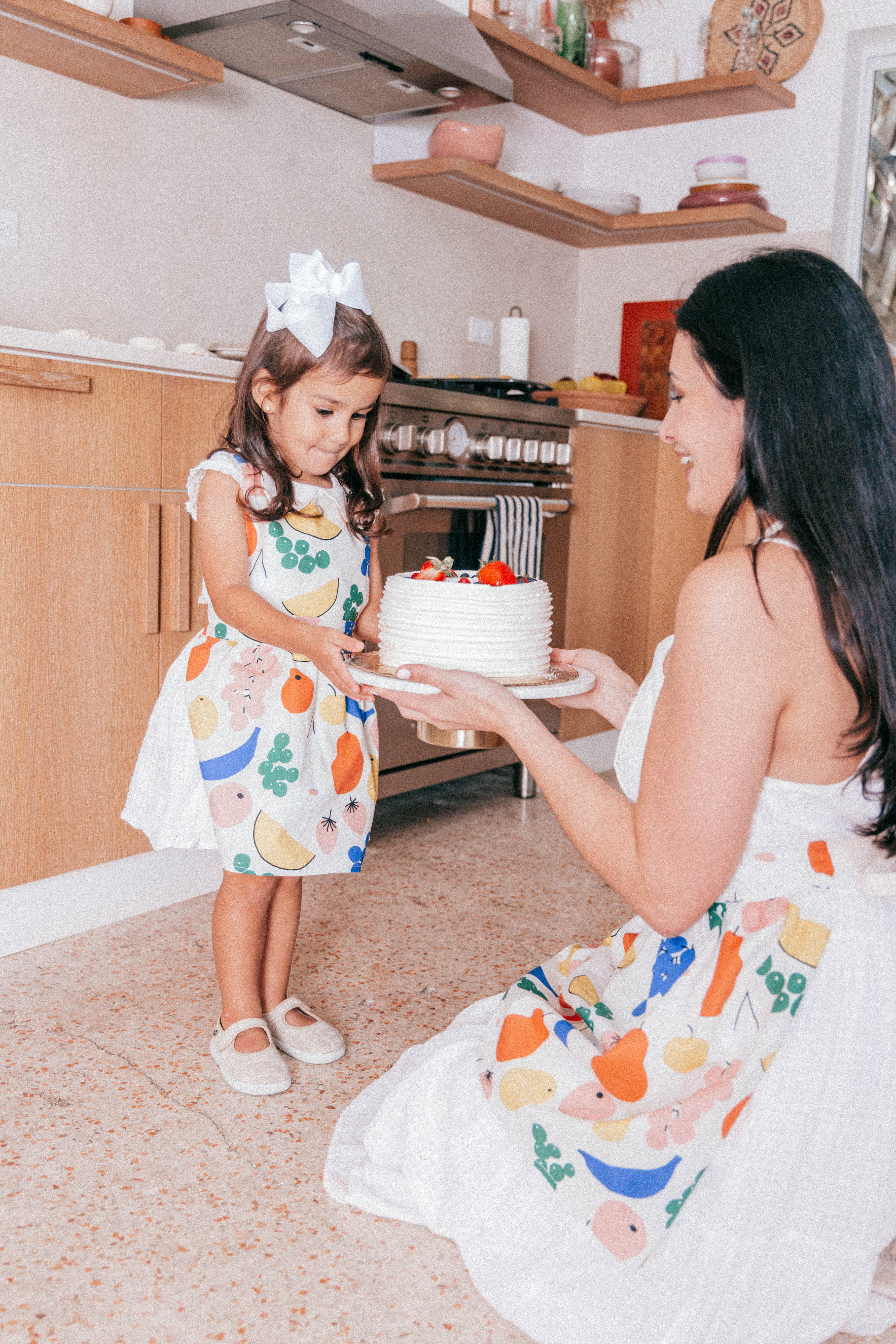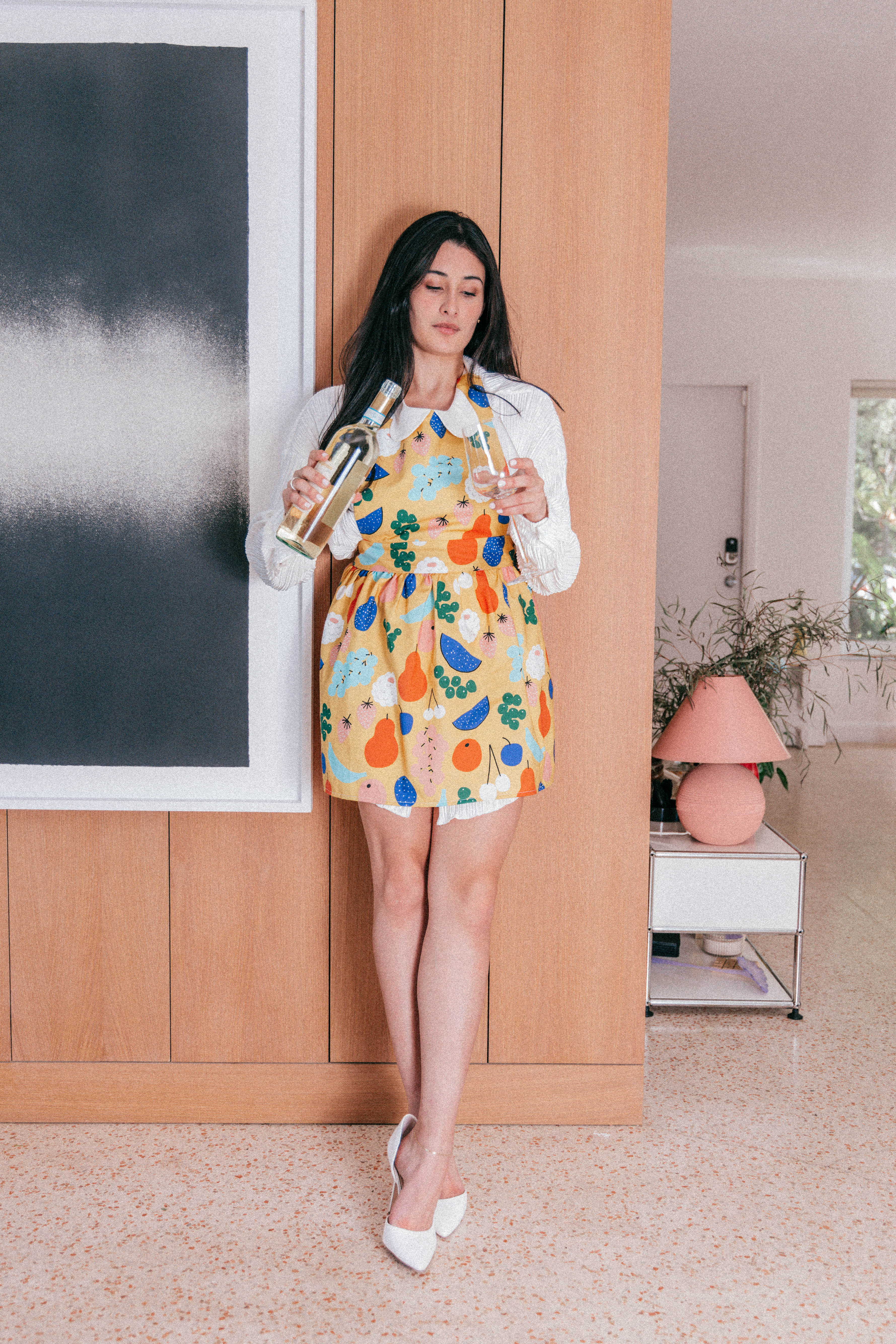 For their website, we designed & developed a custom Shopify website, adding in playful animations and organic shapes while allowing the imagery and products to take center stage. 
for you
LET'S CREATE YOUR IDENTIFIABLE BRAND
we can't wait to hear about your company and dream up what we could create together